Electric heating is changing, replace your old heating with economic electric heating systems.
Gone are the days of inefficient storage heaters, replaced by modern economic electric heating systems using radiant heat.
Economic electric heating is here, utilising predominantly radiant heat, with modern thermostatic control systems, this heating can not only produce a quality cosy heat economically. It also represents the future of heating. Traditional gas, oil and lpg systems are being phased out in the next few years.
Electric heating has changed. Its more energy efficient than ever before. The Standard Assessment Procedure (SAP), which has until now has often made it difficult to specify electric heating, especially in new buildings, is changing. During 2020, the theoretical amount of carbon produced by electric heating, under the new SAP 10 regulations will be reduced by nearly half.
This is due to the calculations now taking into account the move from high carbon producing power generation such as coal fired power stations to greener electricity such as wind, solar and tidal power. This will be reflected in energy performance certificates (EPC), which show how energy efficient a building theoretically should be..

In 2025 gas heating systems will be banned from being used in new housing as the country moves towards being carbon neutral by 2050.

In 2032 the government plans to ban sales of new petrol and diesel vehicles to ensure cars are effectively carbon neutral by 2040

So there are big challenges ahead for us all, the future is changing fast. What will that future be? Its electric!

To achieve the required carbon footprint in new houses, improvements in insulation will be required. New electric heating solutions will become much more widely used. Air source heat pumps are predicted to be a big winner, but with advances in solar panels and battery storage, energy efficient, economic electric heating will also be a necessity.

The good news is we don't need to wait until 2025 to use economic electric heating – its already here!

We have been specialising in economic electric heating for nearly ten years. This website shows you what is available now to future proof your replacement or new heating systems.
So what is there?
German Chamotte Clay Core Heating
Wireless thermostatic control or inbuilt thermostat
Nexgen Heating
Far Infrared Heating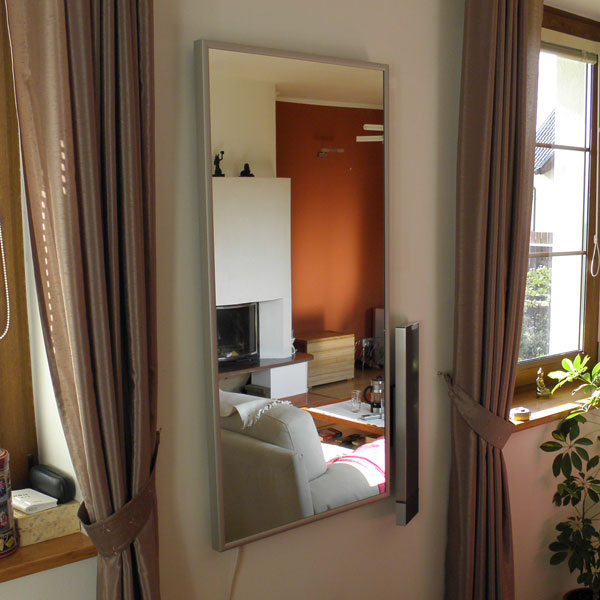 Can be fixed to walls or ceilings, mirrors , pictures or plain.
Our website shows the science behind economic electric heating, what is currently available to you now and what we might expect in the future.